Advantages
What PFA Members Know
As a member, you'll be part of the nation's most powerful group of party store owners, with greater group buying power and more clout in the marketplace than you've ever experienced!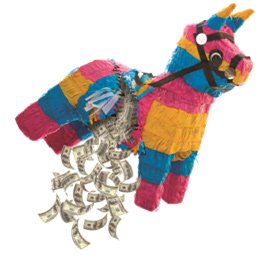 Here's just a few ways membership puts money back in your pocket:
Industry Leading Vendor Discounts
Vendor Rebates
Membership Levels to best fit your business needs.
Direct Import Programs with no hidden costs, allowing you to order what makes sense for your business and still maintain a competitive margin to maximize your bottom line.
Money-making & money-saving ideas, tips, and tools from your peers.
Affordable (and in many cases FREE) advertising & design services, depending on your membership level.
When you join PFA, you're not just joining America's most powerful party store organization – you're joining one that is owned and governed by its members.
The governing body of PFA is the Board of Managers, made up of PFA member volunteers, elected annually and serving 3-year terms. The core foundation of the PFA membership is comprised of Owner Members who each own one share of the corporation, which means the organization works for our members.
PFA gives you the unique ability to affect the future of the organization in ways that no other party store organization can.
We also offer Associate, Temporary/Seasonal, & Non-North America store memberships (for more specific information on each membership level, click below).
Membership Levels to fit your needs
Pick the membership that makes the most sense for your needs and your business. You can always upgrade at any time!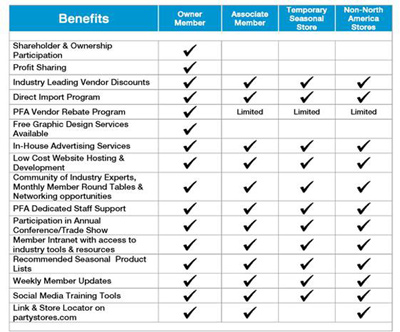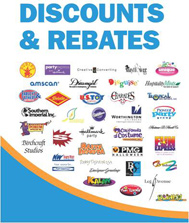 Paper First Affiliates offers clout that can save you thousands of dollars as a member. Our discount and/or rebate programs with hundreds of Preferred Vendors, including most of the best known names in the industry, means that you can pull our group buying power to work for your stores.
We don't just stop there. We are always looking for new and exciting vendors to develop PFA programs with and to add to our preferred vendor list.
Call us with your list of suppliers to find out whether your vendors qualify!
"Paper First Affiliates gave us the kind of buying power we needed to compete against the large volume retail party chains. It gave us the ammunition to outlast our big box competition and the confidence to open a second profitable second store."
       Jonathan Glass, Party Stuff, Winnipeg, Canada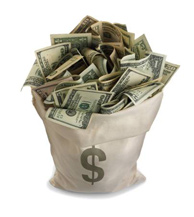 Unlike other party store organizations, Paper First Affiliates, is a member-owned organization which guarantees that we return our Group Volume Rebates back to our Owner Members not to some third party. Rebate distribution will vary depending on your membership level and are based on the volume of goods purchased through individual vendors. We strive to return as much group volume rebate as possible, keeping just a small amount for administration and distribution.
Group Buying Saves You Money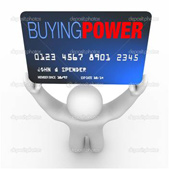 Throughout the year, we offer direct import programs with great product selection and easy on-line ordering to save you time and money. Because of the group buying power, you can order the quantities that make sense for you and your business.
Our direct import program has no hidden fees, up charges, or fine print.
In-House Design & Web Services
We know there's nothing more important in the party store business than getting customers in the door. Paper First Affiliates can help you do that for a fraction of the cost of doing it all on your own.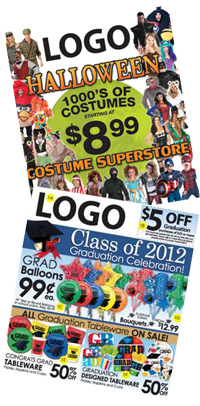 Our In-House Advertising services are affordable and in many cases FREE, with no minimum quantities required on sale circulars. Our professionally prepared, yet low-cost advertising tools will help you drive new customers to your store and keep them coming back.
Some of the programs we provide are listed below, but if you need something, all you have to do is pick up the phone and ask.
Full Color sale circulars
Low cost Website Hosting & Development
FREE customizable in-store everyday and
seasonal signage
Billboards
Web banners
Window Posters
And so much more….
Industry Leading Innovation: The Halloween Costume Wall Builder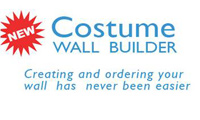 Paper First Affiliates is always searching for new opportunities and resources for our members, and in some cases, if we can't find them, we make our own. Such is the case with our Costume Wall Builder. Designed and developed specifically for our Paper First Affiliate Members, this innovative and user friendly process allows you to create and edit a Halloween Costume Wall right at your fingertips.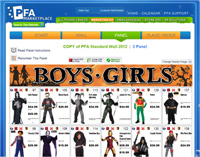 Low cost design and printing costs make this a viable and affordable option for any member who recognizes the benefit of utilizing the costume walls in their stores during the Halloween Season (and even beyond, for those costumes you wish to carry all year long).
Community of Industry Experts - Networking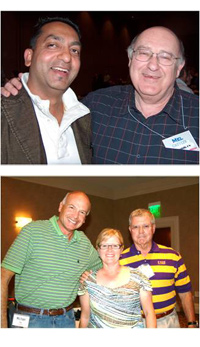 When you belong to PFA, you are an important part of the largest organization of party store owners in the nation. Sure, our members are competitive, but not with each other! That means you get to learn what's hot, what's not in the industry today. How to deal with the real issues facing the party industry today. How to merchandise more effectively. All the topics that are most important to your success.
With our Annual PFA Conference & Trade Show, other meetings scheduled throughout the year, our Monthly Member Round Table Discussions, Monthly Member Surveys, Member Message Board, and Free Classified ads, you'll be able to learn (and share) from some of the most experienced and successful party store retailers in the country. Our extensive member website, the PFA Marketplace is devoted to keeping our members in touch with each other and the latest news and trends in the industry.
Annual Conference, Trade Show & Meetings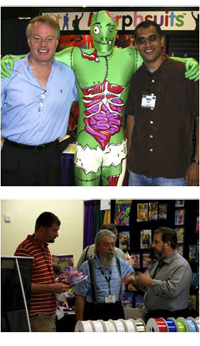 As a member of PFA, you're among the first in the industry to see the latest products from a wide range of vendors at our Annual Conference & Trade Show. Our Annual event is only for PFA Members and provides scheduled face to face time with each vendor, allowing you the access and opportunity to establish those critical relationships and networks.
In addition to the two trade show days, we spend an entire day of sharing, which includes keynote speakers, breakout sessions, and even more time to hobnob with your peers.
Members that attend our annual event tell us that the networking and learning opportunities these meetings offer them are among the most valuable benefit of belonging to PFA. Not to mention the Vendor Show Specials that offer significant savings!
PFA Marketplace – industry tools & resources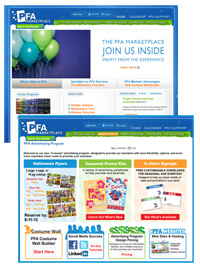 Our extensive member website, the PFA Marketplace is devoted to keeping our members in touch with each other and all the latest news and trends in the industry.
This is a one-stop shop for tools and resources in Store Operations, Human Resources, Merchandising, In-Store Signage, Vendor Programs, Recommended Product Lists, Calendar of Events, Industry updates, and even video tutorials to get you started in the world of Social Media. The PFA Marketplace helps keep you connected!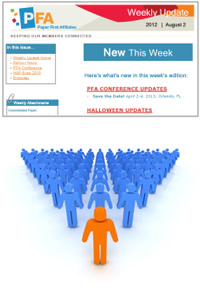 At Paper First Affiliates, we know you're busy and it can be a challenge just attacking those emails everyday, so to make it a bit easier on our members, we consolidate important information into one Weekly Update.
The Weekly Update includes all timely information regarding Everyday & Seasonal programs, Vendor Specials, Important Bulletins, What's New, Pricing Changes, Trade Shows & Conferences, Direct Import programs, PFA events, and so much more.
The Weekly Update is sent out the same day every week, and we keep archive copies on our PFA Marketplace, so you stay connected and won't miss a thing!
Partystores.com drives customers to you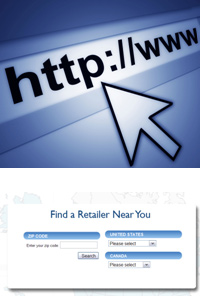 Paper First Affiliates offers the World's largest gateway to local, independent party store retailers in a unique website that combines the power of over 300 independent party stores to find customers who want to shop and spend money in your store.
The site includes member logo, contact information, website links, maps to the store, and even special events or deals in the store. The site is aggressively marketed on Google, Yahoo, and Bing for maximum traffic into your stores!

At Paper First Affiliates, taking care of party store owners is our ONLY business. Every day, we're right there for our members, whether its finding trade resources for specific products, facilitating buying program details with vendors, or developing operational programs to help our members keep their businesses running successfully.
We don't own stores – We focus on YOU!

Paper First Affiliates

•

P.O. Box 341 Accord, MA 02018

• 1.877.472.7371

Copyright Paper First Affiliates, LLC