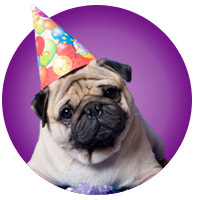 Welcome to PartyStores.com
PartyStores.com is the world's largest gateway to locally owned independent party stores. Whether you're looking to create the perfect theme for your child's birthday, or you need ideas to help you plan and accessorize your next celebration, count on us to lead you to a great party store near you.
PartyStores.com is also a great resource for shopping out of town as well. Simply click the store locator and find local party stores while traveling!
The benefits of buying from your local, independent party retailer are significant to your community. Not only are small local businesses the largest employer nationally, studies show that when you buy from an independent business rather than a nationally owned chain, significantly more money is used to strengthen and support your local community. Money spent here, stays here!
For the Top 10 Reasons to Buy Local, please click here
Paper First Affiliates

•

P.O. Box 341 Accord, MA 02018

• 1.877.472.7371

Copyright Paper First Affiliates, LLC